9th to 10th March 2020
9th March was a Monday. We spent some time driving around central Ballarat, including an attempt to drive around Lake Wendouree, which was thwarted by barriers sealing off some streets for a parade for the Begonia Festival. We had visited Ballarat for the festival in years long gone, when residents of Victoria. It is held on Victoria's Labour Day weekend. We didn't get to see any begonias this time but Ballarat was looking its normal trim self with its many well tended roadside flower gardens.
After coffee, we headed out to the north east towards Castlemaine where we were staying with friends for two nights. The road took us through Daylesford and Hepburn Springs, both towns being of high tourist significance. Here again I must apologise for no photos. I took quite a few, all on my smart phone, but they seem to have disappeared along with those of the latter part of the previous day.
Both towns were full of visitors taking advantage of the holiday long weekend. It was a beautiful Victorian Autumn day, with the sun shining from a clear sky but with a slight cool breeze that had us reaching for our jackets. But the locals were in shorts and tee shirts.
Daylesford has botanical gardens near the town centre on the top of Wombat Hill, with a road on which cars can drive and a restaurant that, from the number of parked cars, seemed popular. We found a parking space so that we could walk around to view the gardens.
We then drove out to Hepburn Springs to check that town out before returning to Daylesford for lunch. Parking was at a premium but sometimes you luck in and we did that day. As we drove along the main street looking for our chosen eatery, a car pulled out almost in front of it, leaving a vacant space.
My last trip to Daylesford was in the middle of a cold winter's night, with temperatures about zero. I was delivering spare parts to a broken down truck. The impression today was rather different than on that night.
After lunch we drove on to Castlemaine, arriving at our friends' home mid afternoon. We have known Keith and Lynda almost forever. We have a sort of family connection but we lived near to them during part of our time in Melbourne. I sailed with Keith and one of our children went to the same school as their children. I think our youngest is about the same age as their eldest. Or something like that!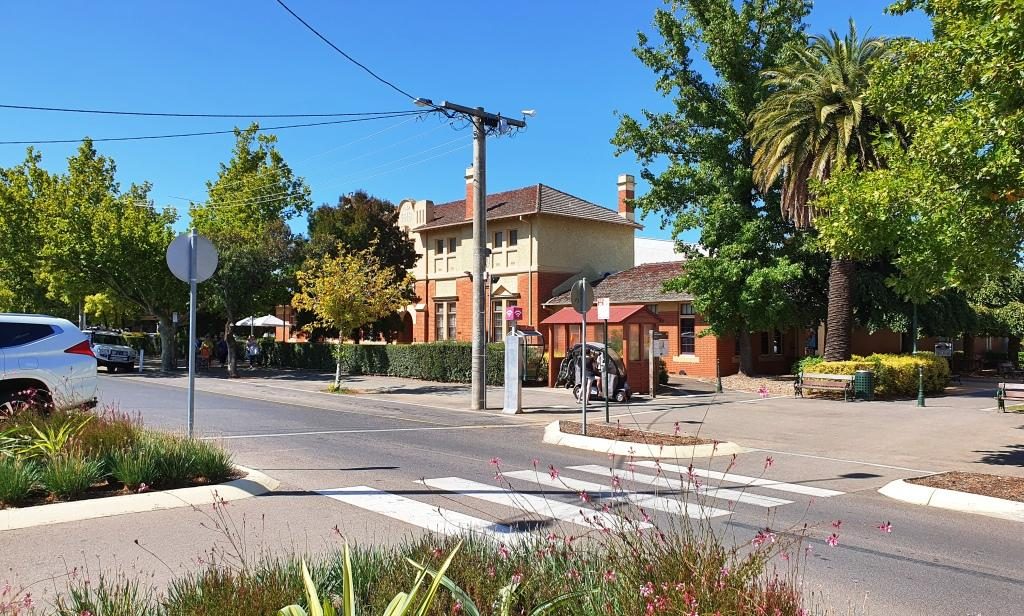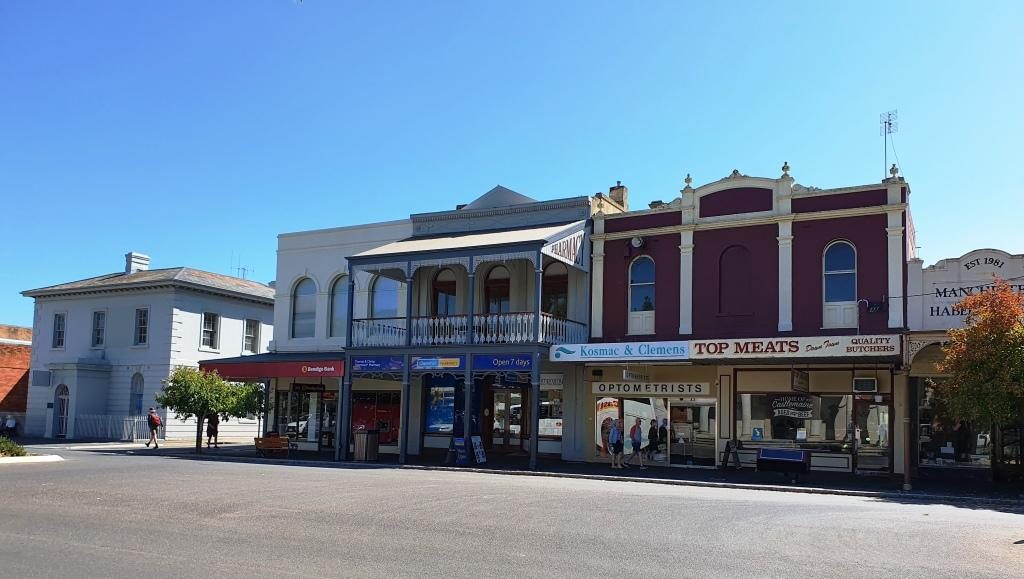 On the following morning we all went into town for morning coffee and spent some time looking at the historic buildings, of which there are many. The main point of interest was the old market building that is now their tourist information centre. Although modernized in a heritage kind of way, the facilities that allowed the market stall holder to back a cart up to a platform and transfer the items for sale inside, have been retained.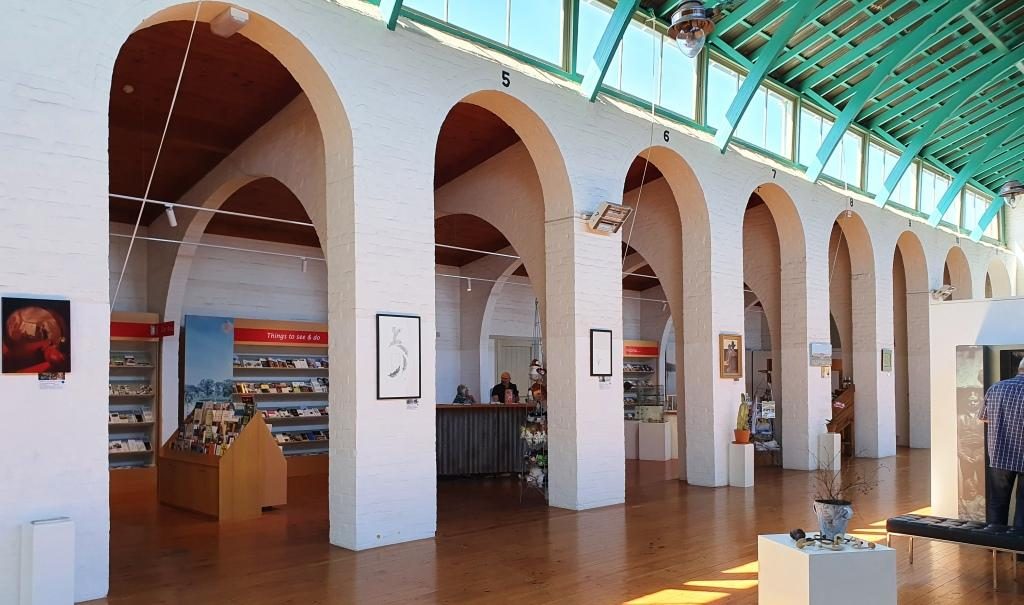 Castlemaine was a gold town but also developed other industries including beer and engineering.
The gold rush that commenced in Ballarat came to Castlemaine in the early 1850s. Many of the old buildings date from shortly after that time. The Bendigo, Maldon, Castlemaine triangle was the most significant gold producing area in Victoria.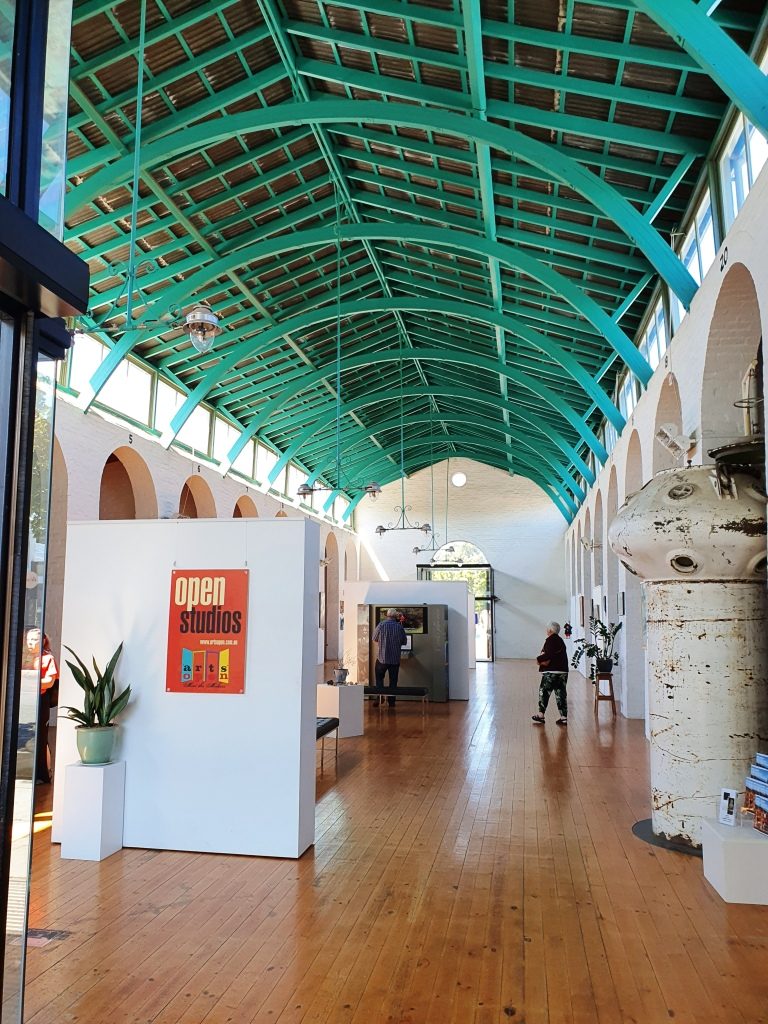 Castlemaine's engineering expertise is commemorated at the Information Centre. In June 1940 the liner "Niagara" left Auckland harbour carrying over $5 million in gold ingots. The gold was the property of the Bank of England on its way to America to pay for badly needed war materials.
Four hours into the voyage, the ship struck a German mine and sank, without loss of life, in 73 fathoms of water, much deeper than the depth limit for conventional diving.
The Navy said salvage was impossible but a private Melbourne company offered to do the job. They designed a diving bell that would allow a diver to reach that depth and direct the salvage cranes. The bell was built by the engineering company Thompson's of Castlemaine. In all, 94% of the gold was recovered.
When the diving bell was retired it was returned to Castlemaine where it is now on display at the historic Market Building.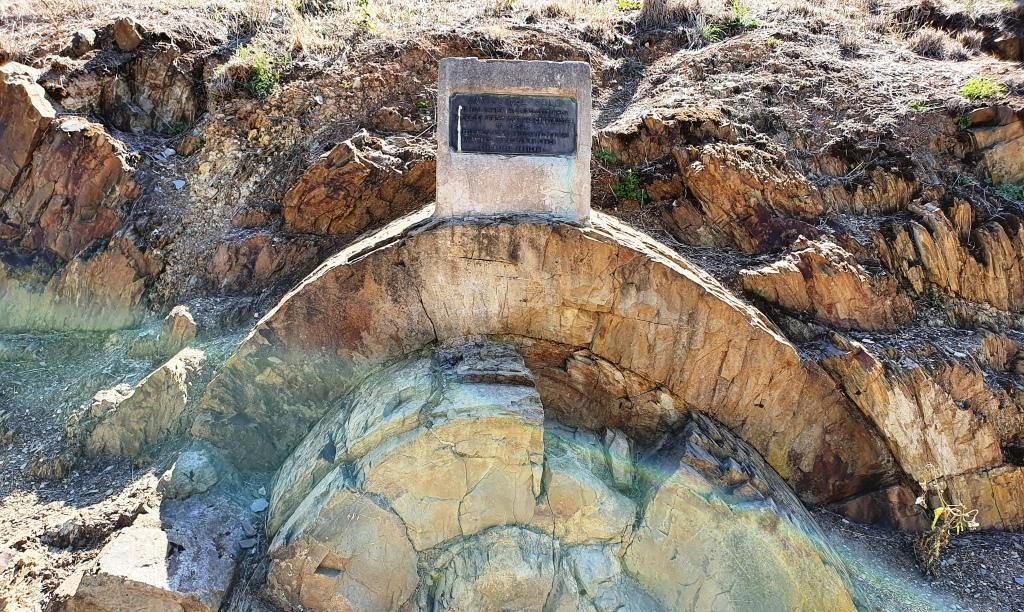 Part of an embankment to a street in Castlemaine has a rock formation called an anticline. Pressure has forced rock into a natural arch. Anticlines are relatively rare. This one was probably unearthed when streets were being constructed and left on display. The rocks in an anticline are of different geological ages with the oldest rocks at the centre of the formation. Google it if you want to know more.